2013 OWEA/WEF Pretreatment Training Course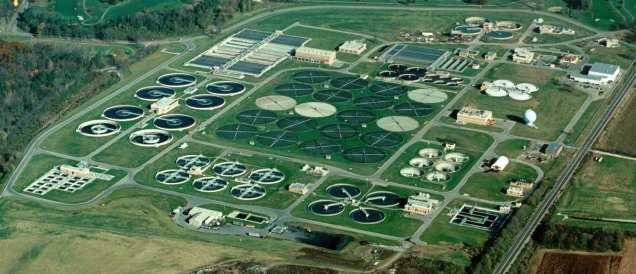 Introduction, Intermediate, and Advanced
Earn Up To

28.5

Contact Hours
Monday-Thursday, March 11-14, 2013
Registration 7:30 - 8:15 am
TRAINING LOCATION:
City of Dayton WWTP
2800 Guthrie Road
Dayton, OH 45417
937-333-1501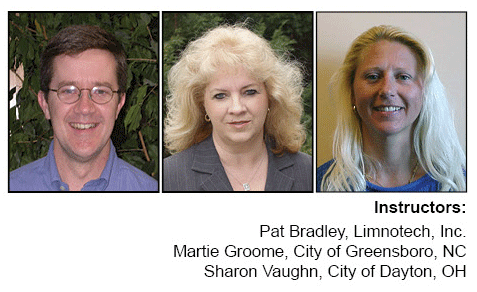 HOTEL ROOMS:
Dayton Marriott
1414 S. Patterson Blvd.
Dayton, OH 45403
937-223-1000

SHUTTLE INFORMATION:
Shuttle bus from Dayton Marriott to WWTP will run at:
7:15am, 7:30am, 7:45am, and 8:00am each day.
Training Course Fee
(includes instruction, training materials, light breakfast, and lunch)
$300 for Members (WEF ID # required)
$350 for Nonmembers

REGISTRATION DEADLINE
Pre-registration Deadline is March 7, 2013.
---
Pretreatment Training Course Agenda
Monday, March 11, 2013
,

Time: 7:30 am - 5:00 pm
Module 1: General Overview & Program Objectives

Module 2: Regulatory Requirements & General Program Implementation

Module 3: Identification of Industrial Users and Tracking

M

odule 4: Federal Categorical Pretreatment Standards

Module 5: Monitoring (Sampling and Analysis) & Reporting Requirements

Module 6: Enforcement
Tuesday, March 12, 2013, Time: 8:00am - 4:30pm
Module 1: Introduction of the Permitting Process

Module 2: Effluent Limits: Categorical Standards (including identification and categorization of industries);
Local Limits; Combined Wastestream Formula, and Flow-weighted Average; Production-Based Standards
Wednesday, March 13, 2013, Time: 8:15am - 4:30pm
Module 3: Permit Monitoring

Module 4: Permit Reporting Requirements

Module 5: Standard/Special Conditions

Module 6: Fact Sheet & Administrative Procedures

Module 7: Waste Haulers

Module 8: POTW Responsibilities for Compliance Monitoring, Inspections, and Enforcement
Thursday, March 14, 2013, Time: 8:00am - 5:00pm
Module 1: Determining Pollutants of Concern

Module 2: Developing a Sampling Plan

Module 3: Collecting and Analyzing Data

Module 4: Calculating Maximum Allowable Headworks Load; Removal Efficiencies;
Maximum Allowable Industrial Loads; Allocating Industrial Loads

Module 5: Developing Permit Limits
ADDITIONAL INFORMATION
For additional information concerning this training, please contact the Ohio Water Environment Assocation.
614.488.5800 or info@ohiowea.org
---
Don't Miss This Workshop
Earn up to 28.5 contact hours

Light breakfast and lunch provided each day

Ample free parking at Dayton WWTP
---